More than three years after the original, Withings has finally released a follow-up to one of its most-loved products: the ScanWatch. 
There are two models to choose from this year, with an updated ScanWatch 2 joined by a more affordable ScanWatch Light. While they share the same stainless steel and glass design, you get several extra features on the more premium model.
The big one is 24/7 body temperature tracking, something you won't find on any other Withings product. Two dedicated sensors enable continuous monitoring throughout the day and night, including while working out. 
According to Withings, the amount of time spent in each "temperature zone" can then be used to estimate recovery time after exercise. You can also be notified when your body temperature is higher or lower than normal for you, which may be a sign of illness or other health condition. 
Several features are exclusive to the ScanWatch 2
Withings
Fortunately, the other upgrades compared to the first-gen ScanWatch are available on both models. You can now use the watches for cycle tracking and heart rate variability, alongside automatic recognition for more workouts – now over 40. Continuing with a 5ATM rating means it's suitable for swimming. 
But the ScanWatch Light misses out on ECGs (so won't detect atrial fibrillation), irregular heart rhythm notifications and blood oxygen monitoring. All three were present on the original ScanWatch, so already have CE certification in Europe and approval from the FDA in the US. 
However, all the other core health and fitness features are available on both the ScanWatch 2 and ScanWatch Light. That includes in-depth activity and workout data, detailed sleep tracking and built-in GPS.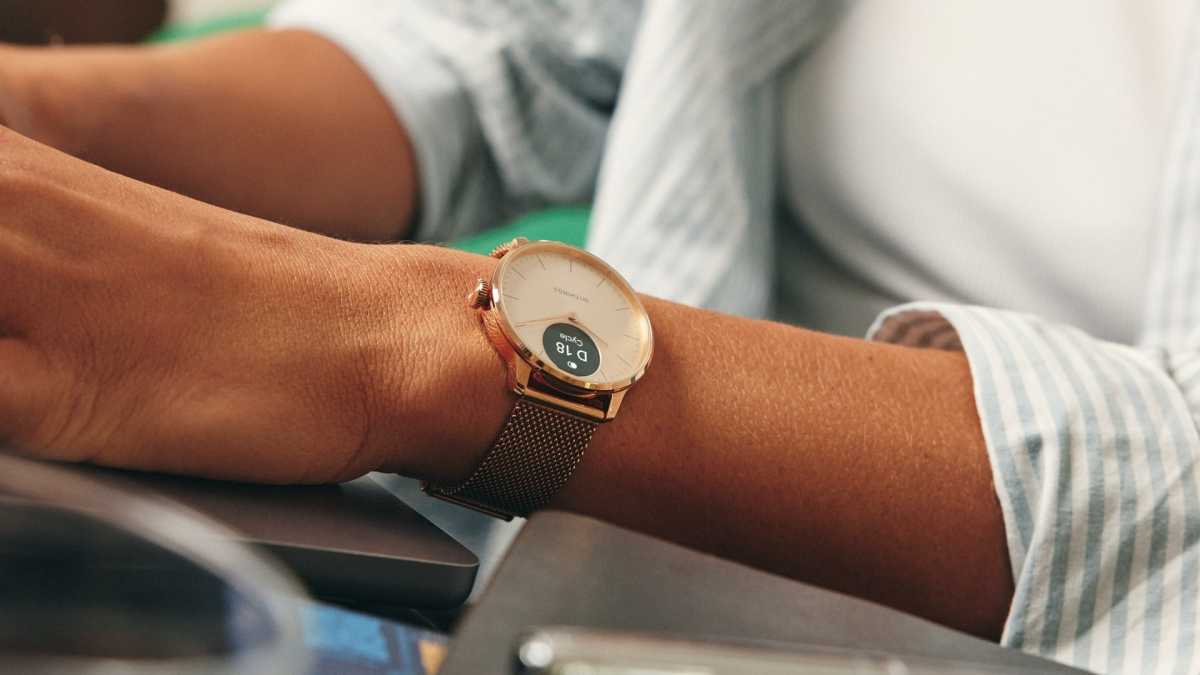 The new ScanWatch Light
Withings
Withings claims you can get up to 30 days of usage on a single charge with either watch. But if our experience with the original ScanWatch is anything to go by, around two weeks is a more realistic figure. That's still significantly better than most smartwatches, primarily due to the notification-focused OLED displays being only 0.63in and greyscale. 
The ScanWatch 2 (38- or 42mm) costs $349.95/£319.95, while the ScanWatch Light (37mm) is more affordable at $249.95/£229.95. Both are available to pre-order now on the Withings website, before being widely available (including via third-party retailers) in October.