Based on the DC comics by Grant Morrison, Doom Patrol is a truly unpredictable series. This grim yet psychedelic tale is full of strange powers, bewildering creatures and traumatised heroes, pushing the boundaries of the superhero genre.
The series tells the story of a group of superheroes who gained their abilities in tragic circumstances. Jane, Rita, Cliff, Larry and Vic initially don't know how to use their powers that are troublesome, resulting in resentment from other people. For a long time, they live in the residence of a Niles Caulder, who creates a safe space for them.
The tragic superheroes are back. As usual, they have their hands full. But what will happen to Rita, Cliff, Larry, Vic and Jane this time? We've gathered all the information about season 4 of Doom Patrol.
Doom Patrol season 4 part 2 release date
Season 4 of the DC series contains 12 episodes. However, it is split into two parts, each comprising six episodes, with new instalments airing weekly. The first part debuted on Max on 8 December 2022.
The second half of Doom Patrol season 4 will hit the service on Thursday, 12 October 2023, with two episodes airing together. The following episodes will be released weekly until 9 November.
Warner Bros.
How to watch Doom Patrol season 4 in the UK?
UK fans of the series can watch it via Lionsgate+. Access to the platform costs £5.99 per month, but you can use a seven-day trial period first.
For more, see our article on how to watch Lionsgate+ in the UK.
In the UK, you can also stream Doom Patrol by connecting to Max's US library via a VPN (virtual private network). For example, you can sign up for NordVPN, one of the best and most popular options of its kind.
Signing up for Max can be tricky though, so make sure to read our official guide.
Doom Patrol season 4 plot
Season 4 of the series focuses on time travel and visiting other dimensions. By using the time vehicle of the mysterious Madame Rogue, the Doom Patrol's members travel to a post-apocalyptic future where everyone has met their death.
As the official synopsis goes:
In the upcoming fourth season, the team unexpectedly travels to the future to find an unwelcome surprise. Faced with their imminent demise, the Doom Patrol must decide once and for all which is more important: their own happiness or the fate of the world?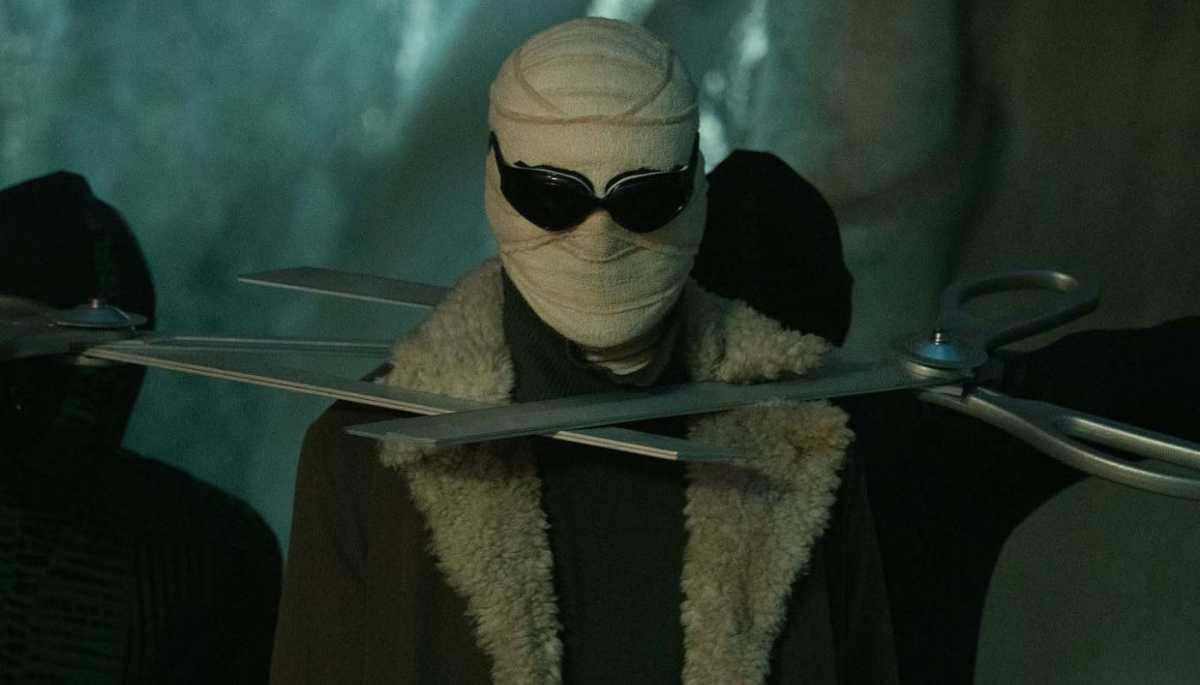 Warner Bros.
Doom Patrol season 4 cast
The new season sees the return of the entire Doom Patrol line-up:
Brendan Fraser/Riley Shanahan – Robot-Man
April Bowlby – Rita Farr/Elasti-Woman
Matt Bomer/Mattew Zuk – Larry Trainor/Negative Man
Diane Guerrero – Kay Challis/Crazy Jane
Joivan Wade – Cyborg
Here are the new stars joining the cast for season four:
Michelle Gomez – Laura De Mille/Madame Rogue, a time-travelling person able to mimic the appearance of other beings
Elijah Rashad Reed – Deric, a robotics teacher
Sendhil Ramamurthy – Mr. 104, a villain who can transform himself into any form
Madeline Zima – Casey Brinke/Space Case, apparently ordinary EMT who teams up with Doom Patrol
Doom Patrol season 4 trailers
The first teaser will give you an overview of the new season:
Here's the official trailer for the second part of season 4:
Will there be a fifth season of Doom Patrol?
Sadly, no. Season 4 is the final chapter in the story of the unfortunate wards of Niles Caulder.
Related articles