Castlevania's spin-off series landed on Netflix at the end of September and was a smash hit. This time, the creators took viewers not to the darkness of medieval Wallachia, but to France, gripped by a bloody revolution.
Richter Belmont, the descendant of Trevor and Sypha, tries to confront a vampire Messiah and her army of vampires and night creatures. The demonic Erzsebet Báthory not only wants to crush the French Revolution, but also to rule the world.
In the fight against the powerful vampire, Richter can count on the help of the witches Tera and her daughter Maria, the sorceress Annette, who has arrived from Santo Domingo, and her friend, the opera singer Edouard. Good intertwines with evil in a deadly clash, and the characters must give it their all to defeat Erzsebet.
Eight episodes of Castlevania: Nocturne season 1 hit Netflix on 28 September 2023. But will there be a second series? Here's everything we know so far about the follow-up to the Netflix animation.
Netflix
Castlevania: Nocturne season 2 release date
Castlevania: Nocturne hasn't yet been renewed for season 2. However, the popularity of the series and the cliffhanger at the end of the first season indicate that the show will be green lit for a second instalment.
The first season was announced in spring 2021, and the series debuted on Netflix in September 2023, so it took over two years to create the show. However, it's possible that we won't have to wait quite as long for season 2. The original Castlevania seasons were no more than a year and a half apart, so Nocturne could return in early 2025.
This of course is all dependant on it being renewed. When we hear more, we will update this article.
Castlevania: Nocturne season 2 plot
Spoilers for season 1 below.
The first season ended on a sour note for Richter Belmont and his friends. Erzsebet Báthory arrives in France, bringing a solar eclipse and transforming into the Egyptian goddess of war and destruction, Sekhmet. With her transition, the vampiress gained divine powers that Richter couldn't face.
Unfortunately, Annette failed to send Forgemaster's machine back to hell, meaning the Abbot can create more night creatures. What's worse, to prove his loyalty, the Abbot tried to make his daughter Maria a blood sacrifice to Erzsebet. Her mother, Tera, offered herself at the last moment in exchange for her daughter's life. However, she wasn't killed but transformed into a vampire, so we expected that she may take Drolta's place as Erzsebet's right-hand next season.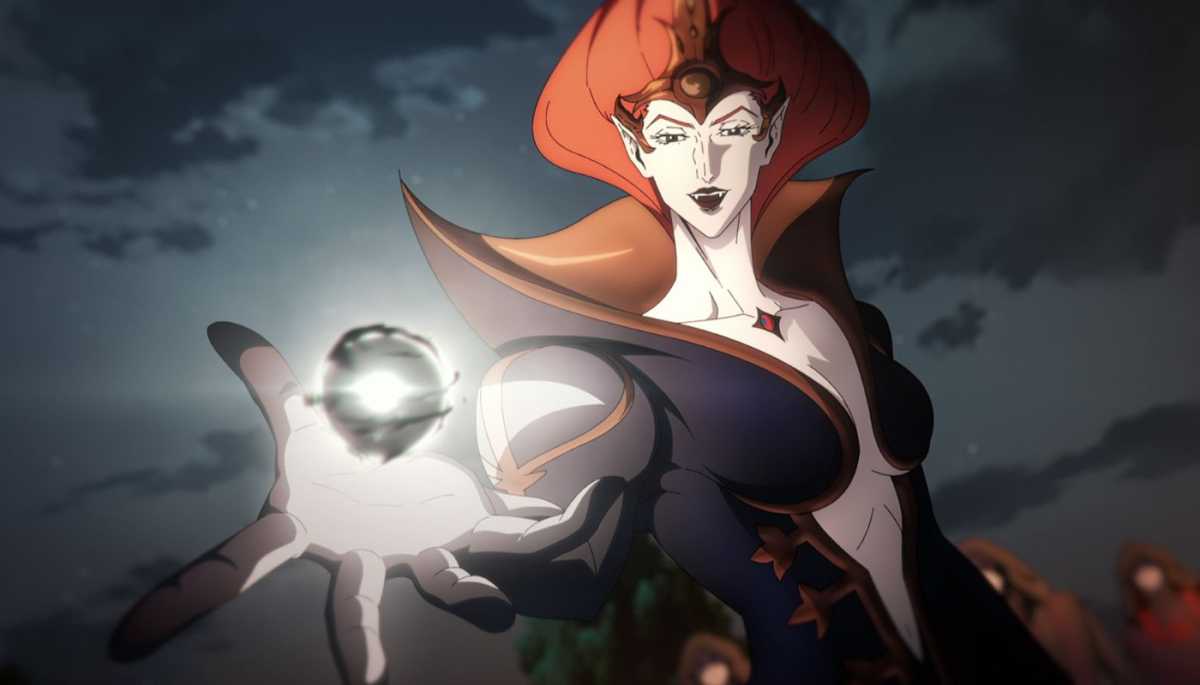 Netflix
In the second instalment of Castlevania: Nocturne, the heroes will surely again fight Erzsebet and her army of vampires and night creatures. This time, however, they can count on powerful support from Adrian Țepeș, aka Alucard, who appeared out of nowhere at the end of season 1. Dracula's son's magical powers and knowledge will help to come up with a plan to defeat the Vampire Goddess.
Of course, Olrox is bound to appear again – the only question is whether the vampire will finally take sides. Hopefully, in season 2, we will learn more about this ambiguous and charismatic vampire.
In the second season, we will likely see the flourish of Richter's magical powers. Perhaps his newly found grandfather, Juste, will join the vampire slayers' ranks.
Castlevania: Nocturne season 2 voice cast and crew
We expect the following cast members to return in the second season of the series:
Edward Bluemel – Richter Belmont
Pixie Davies – Maria Renard
Nastassja Kinski – Tera Renard, Maria's mother
Thuso Mbedu – Annette, a Caribbean sorceress
Zahn McClarnon – Olrox, the Aztec vampire who kills Richter's mother
Richard Dormer – the Abbot Emmanuel, a Forgemaster and Maria's father
Sydney James Harcourt – Edouard
Franka Potente – Erzsebet Báthory / Sekhmet, the vampire Messiah
James Callis – Adrian "Alucard" Țepeș, dhampir and the son of Dracula
Aaron Neil – Mizrak, a knight
Iain Glen – Juste Belmont, Richter's grandfather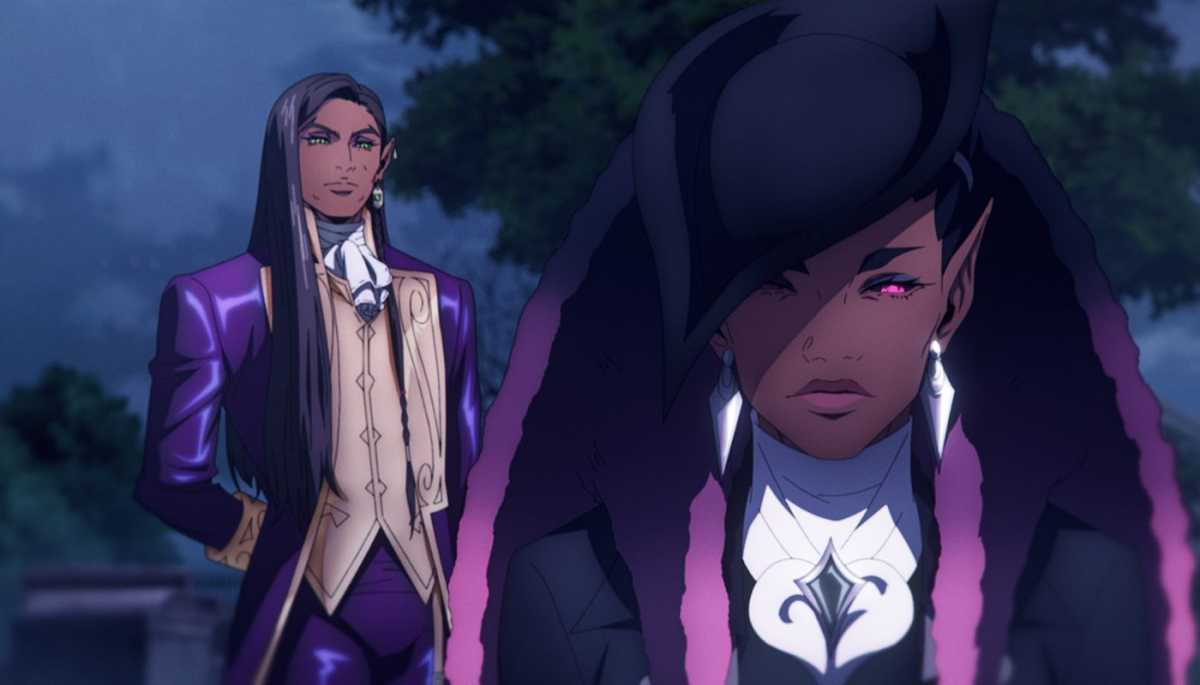 Netflix
It's not confirmed yet if Clive Bradley (Castlevania) and Kevin Kolde (Trapped) will be back as the showrunners for the show.
Related articles: