When choosing a smartphone, people usually look at the specs first. While it doesn't tell the full story, this is an easy way to get a grasp on the likes of performance, cameras, display, battery life and software.
However, there's one great feature you might not have thought about: dual-SIM support.
Dual-SIM phones, as the name suggests, let you use two SIM cards at the same time. It's something that not everyone uses, but those who do often can't be without it.
Having two SIM cards in your device allows you to have a personal and work number on a single phone, without the need to carry two smartphones with you. It can also be a great feature for travellers – you have your own SIM card in one slot, and just buy a cheap, local pre-paid SIM everywhere you go.
These days you don't even need two physical SIMs to achieve this dual-SIM functionality. Some phones support physical dual-SIM and eSIM, which means you can have one standard SIM installed in the phone and use another via eSIM.
But to keep things simple, in this list we're only including phones that allow you to use two physical SIM cards. That means you won't find any iPhones, Pixels, or other phones that require you to use eSIM for the second number.
While the tech is improving, it's not widely adopted enough yet, and we wanted to avoid confusion. You'll find an explainer on iPhone and Pixel dual-SIM options further down at the bottom of the page.
Bear in mind that sometimes smartphones sold in the West are single-SIM variants, whereas alternative models of that very same phone sold elsewhere in the world are dual-SIM. We're focused on phones released in the US and/or UK for this list, and have only included models that officially support two physical SIMs in those markets.
Best dual-SIM phones
1. Samsung Galaxy S23 Ultra – Best overall
Pros
Outstandingly fast
Very good cameras
Excellent battery life
Lovely premium object
Cons
Bulky
Expensive
Slower charging than key rivals
Poor selfie camera
Price When Reviewed:

1.399 €
The Galaxy S23 Ultra is our second-favourite phone right now – but since the Google Pixel 7 Pro doesn't support two physical SIMs, Samsung's flagship manages to top this particular ranking. It arguably deserves it too: it's more powerful, probably has better cameras, and includes stylus support.
The camera is one of the best in any phone, with a 200Mp main shooter backed up by an ultrawide and two telephoto lenses at different zoom levels. It's a shame that the 12Mp selfie camera lets the phone down, but otherwise photos here are excellent.
The expansive 6.8in LTPO AMOLED display delivers both high WQHD+ resolution and adaptive refresh rate up to 120Hz, and with S-pen stylus support it comfortably fills the productivity niche of the former Note phones.
If you like big phones, and can afford Samsung's asking price, this is probably the best around – but it won't suit everyone.
Read our full
Samsung Galaxy S23 Ultra review
2. OnePlus 11 – Great affordable alternative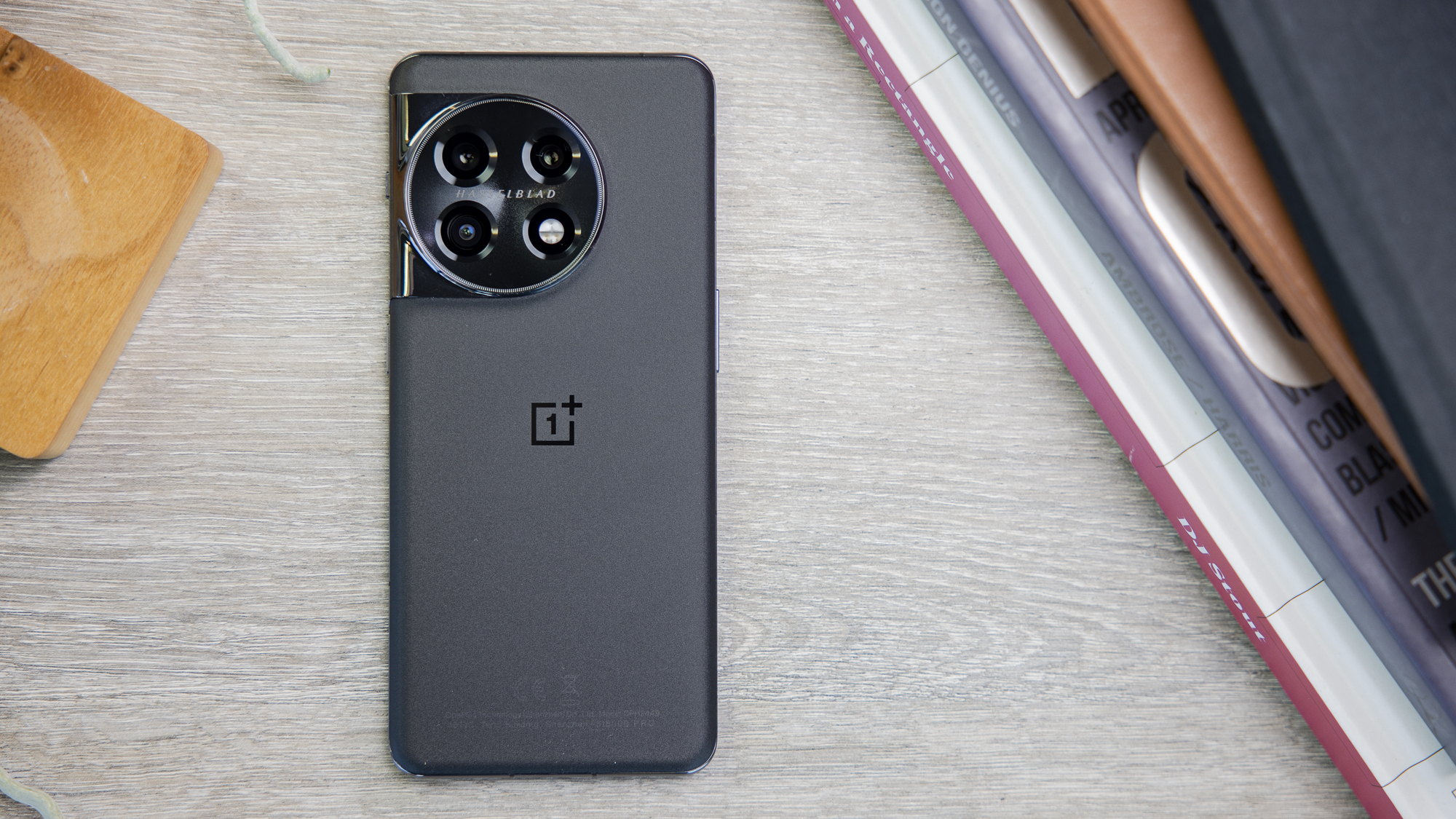 Pros
Fast performance
Competitive price
Strong cameras
Five years of software support
Cons
No wireless charging
Not fully waterproof
Price When Reviewed:

Dès 829 €
If you want an Android smartphone with top specs in 2023 that's designed to stay fast and will have software support till 2028, the OnePlus 11 is a great choice. It's also one of the cheapest high-end phones to offer this.
The absence of wireless charging shouldn't be a dealbreaker for most people. After all, this phone has an excellent screen, top cameras, good battery life and truly fast charging, and phenomenal performance thanks to the Snapdragon 8 Gen 2. The lack of full waterproofing is more annoying to us.
OnePlus can't just stand still, it also must evolve – luckily for us, the OnePlus 11 is a fine evolution and one of the best phones you can buy for a price that undercuts many competing products.
Read our full
OnePlus 11 review
3. Samsung Galaxy A14 – Best budget dual-SIM
Pros
Sleek S23-inspired design
Long battery life
Reliable software
Cons
Only 60Hz screen
Slow 15W charging
Camera performance is quite mixed
Not every budget phone includes dual-SIM support, and even fewer include support for two physical SIM cards and great battery life. That's where the Galaxy A14 shines.
For a very affordable $150/£179 you get the familiar Samsung experience – solid build quality, an intuitive software experience, respectable performance and decent cameras. It's a good phone for a low price, and in addition to all that you can equip it with two physical SIM cards.
The screen might be a bit of a let-down with the 60Hz refresh rate, but overall it's the best dual-SIM phone you can buy on a budget.
Read our full
Samsung Galaxy A14 review
4. OnePlus Nord 3 – Best mid-range dual-SIM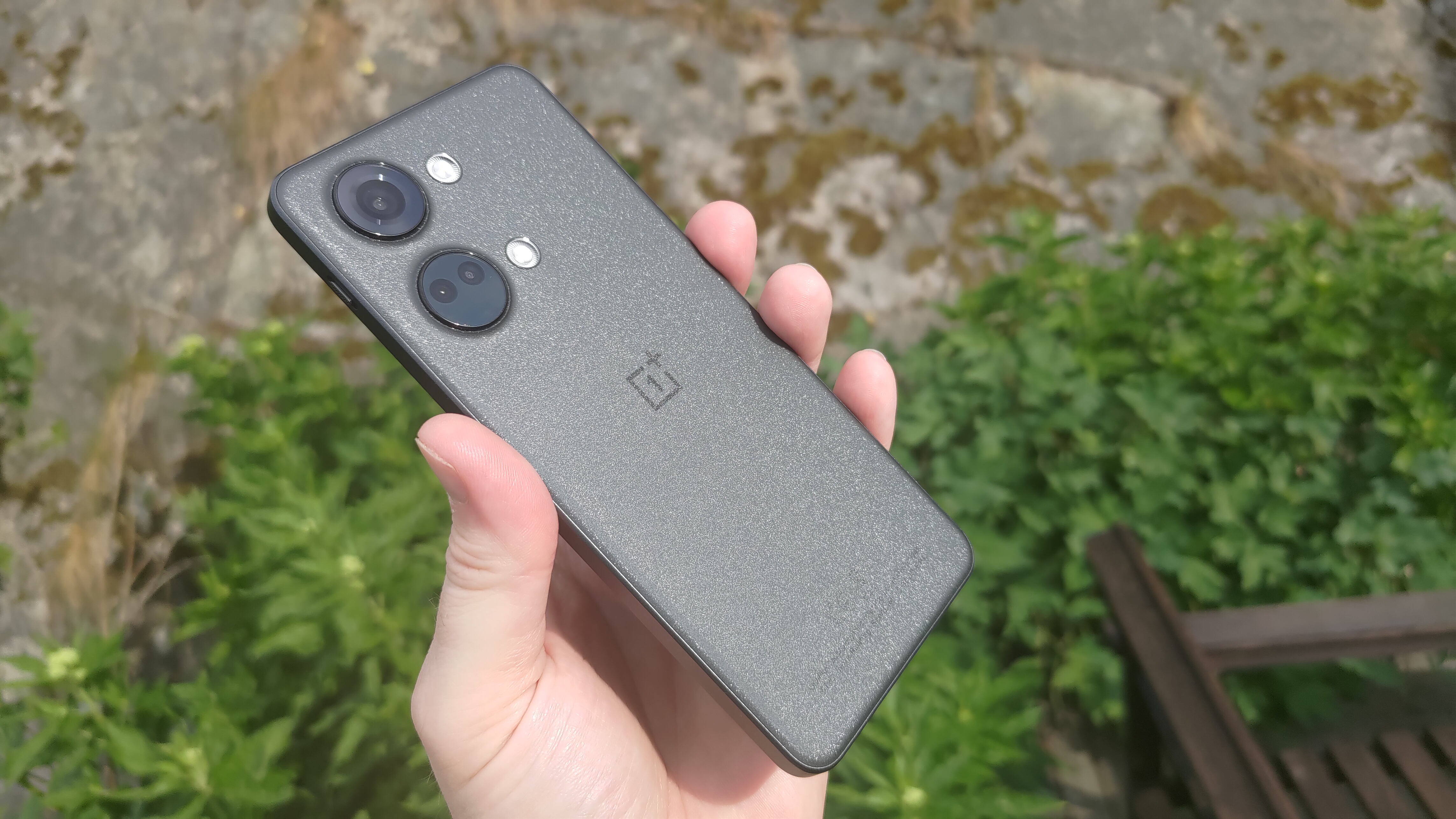 Pros
Affordable price
Great performance
Impressive main camera
Cons
No telephoto lens
Average battery life
OnePlus Nord 3 again demonstrates that the company is brilliant at taking exactly what's needed in a phone, packaging it into a nice, well-built exterior, and topping it with a competent Android skin. What's not to love?
You also get a great main camera, good performance AND a dual-SIM slot. For its affordable asking price, it's very good value for money.
The Nord 3 misses out on flagship niceties such as wireless charging and waterproofing, and its other cameras are nothing to write home about. But these are really the only compromises you have to make.
Read our full
OnePlus Nord 3 review
5. Asus Zenfone 10 – Best compact dual-SIM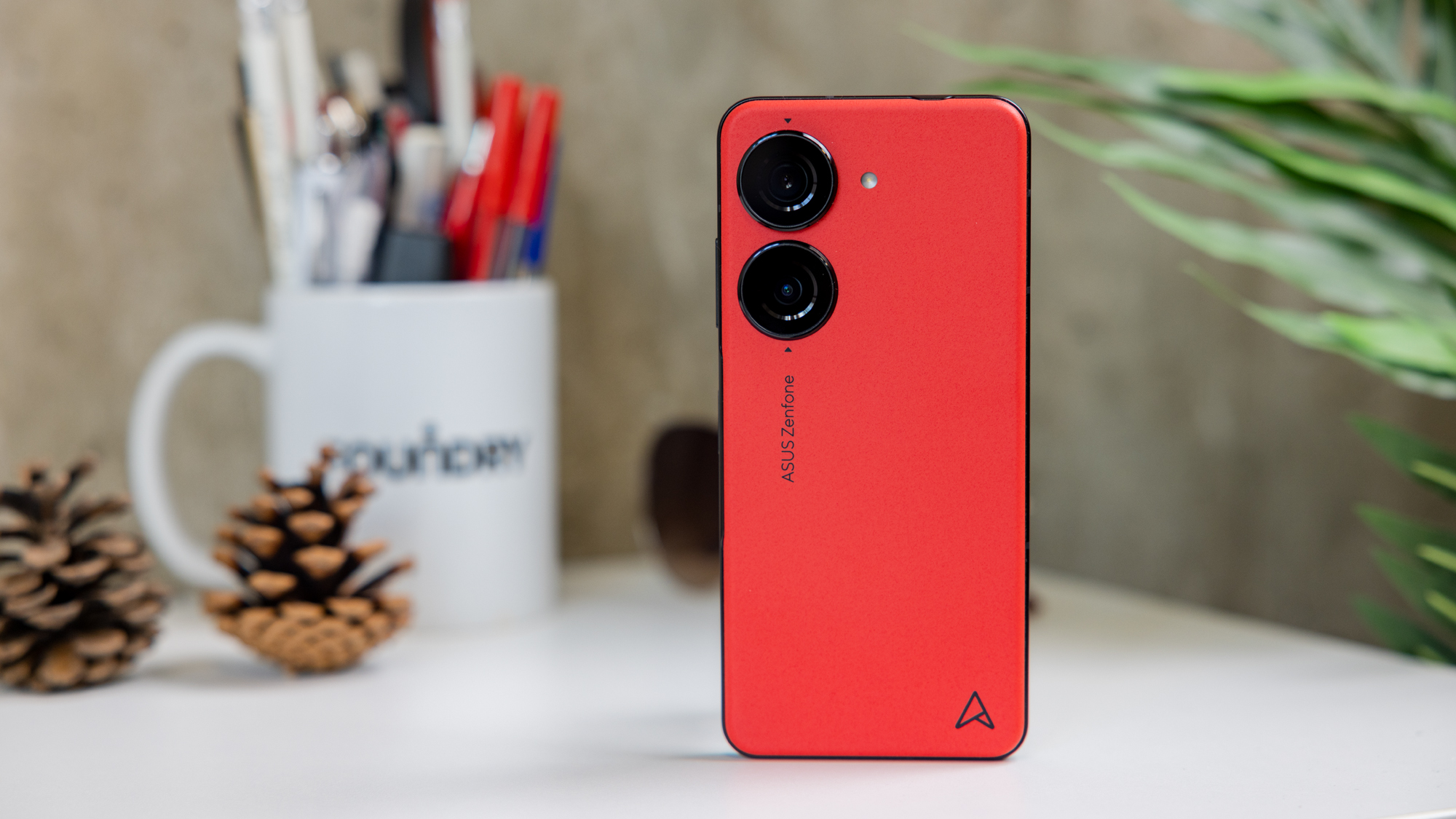 Pros
Distinctive, compact design
Fantastic battery life
Strong specs
Cons
Only two Android updates promised
Camera is not top tier
Slow 30W charging
The Zenfone 10 is a full-force flagship in a small size, and with remarkably few compromises for it.
The 5.9in display is one of the smallest on the market, especially on the Android side, though the phone is about the same size as an iPhone 14 or Galaxy S23 overall.
The Snapdragon 8 Gen 2 and up to 16GB of RAM mark this as a serious performance phone, and it also packs excellent battery life, which puts other compact smartphones to shame.
The gimbal-stabilised main camera impresses, especially at night, though you can definitely find better cameras elsewhere for the same price, including some with a telephoto lens. It's also a shame that Asus is only promising two major Android updates, though it will at least receive security support until 2027.
Read our full
Asus Zenfone 10 review
6. Samsung Galaxy S23+
Pros
Bright, sharp, flat screen
Great battery life
Five years of software support
Solid, versatile cameras
Cons
Expensive
45W charging a little slow
Software takes some tweaking
Price When Reviewed:

Dès 1.199 €
The Galaxy S23+ isn't the best phone on the market at any one thing. But it's a great phone at almost everything, with few flaws so long as you can manage the fairly steep price.
A slick, simple design is paired with top Snapdragon 8 Gen 2 performance, long battery life, and a versatile triple rear camera array. Throw in Samsung's promise of five years of software support and this begins to look like an incredibly practical choice.
Besides the price the main downside is the 45W wired charging, which is fine, but slower than other options at the price. The smaller Galaxy S23 is a little cheaper, but slightly harder to recommend thanks to even slower charging and shorter battery life, though you may find those trade-offs worth it for the smaller size.
Read our full
Samsung Galaxy S23 Plus review
7. Xiaomi 13 Pro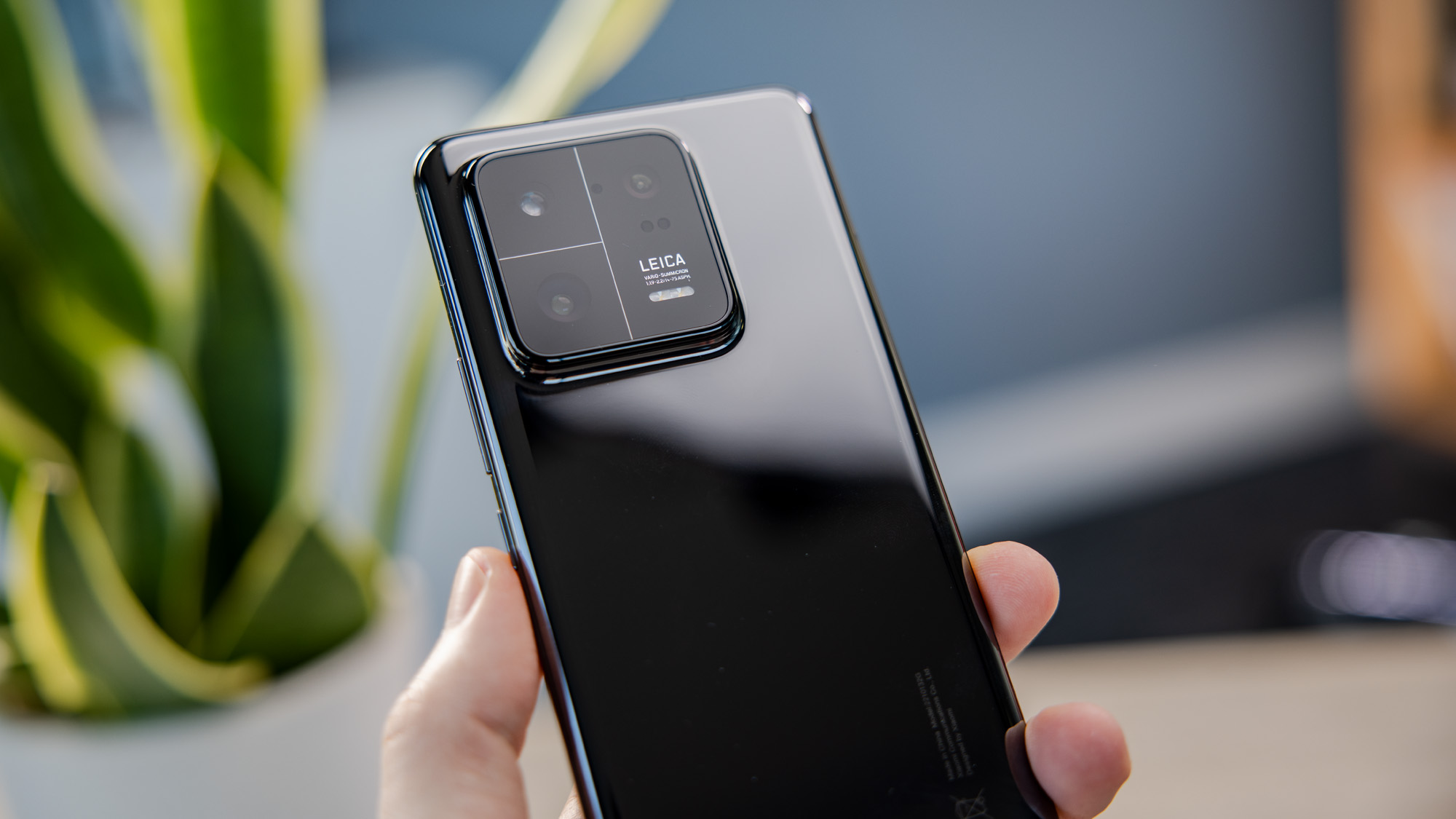 Pros
Class-leading performance 
Excellent main camera
Impressive 120W charging 
Solid battery life
Cons
Unintuitive software 
Huge rear camera module 
Expensive
Price When Reviewed:

1  452,34 €
The Xiaomi 13 Pro is a top-tier flagship, but what stands out most is its main rear camera, featuring an enormous 1in sensor that captures more light for stunning results.
That main shooter may be the standout, but all of the Leica lenses impress, though the trade-off is putting up with an enormous rear camera bump. The regular Xiaomi 13 is a little more compact, but doesn't pack as powerful a camera.
The software experience can be frustrating too – we don't love Xiaomi's MIUI – but performance from the Snapdragon 8 Gen 2 is absolutely fantastic, with its improved power efficiency and a larger battery delivering significant battery life improvements.
8. Oppo Find N2 Flip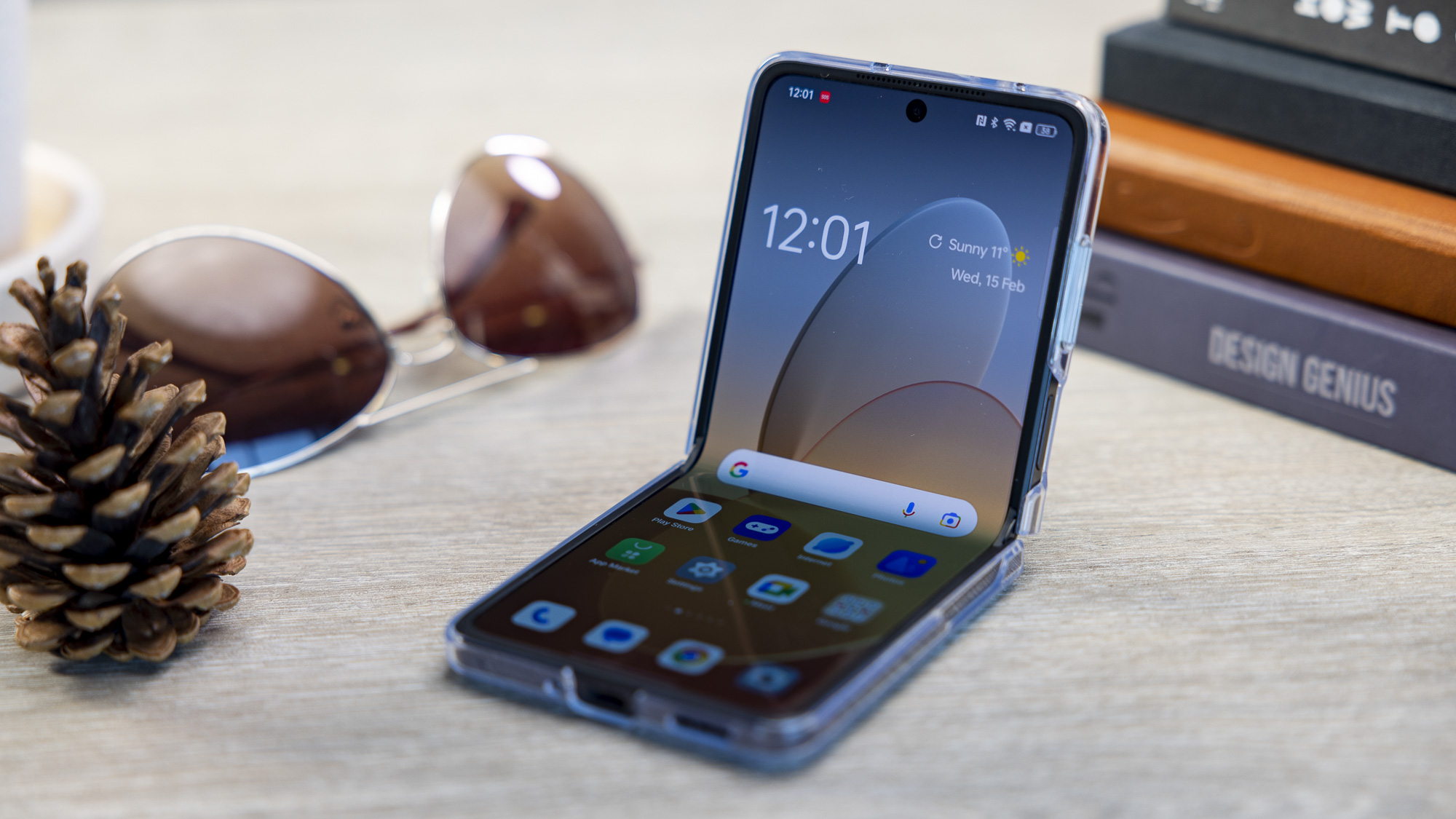 Pros
Sturdy, gapless hinge design
Excellent main camera
Big cover display
Good battery
Cons
No water-resistance
No wireless charging
Unreliable Bluetooth
We usually recommend the Samsung Galaxy Z Flip 5 as the best flip phone around, but it has one disadvantage: it only supports a single physical SIM card, requiring eSIM if you want to use two numbers. Enter the Oppo Find N2 Flip.
The Find N2 Flip is a match for the Samsung on almost every spec, and has it beat on camera performance and charging speeds. Throw in a sturdier, gapless hinge and its expansive cover display and you might wonder if it isn't the best flip phone out there after all.
Really, the only downsides are the lack of water-resistance or wireless charging, plus some spotty Bluetooth performance. Small faults, and enough to make the Find N2 Flip easy to recommend, and an excellent two-SIM option.
Read our full
Oppo Find N2 Flip review
9. Nothing Phone (2)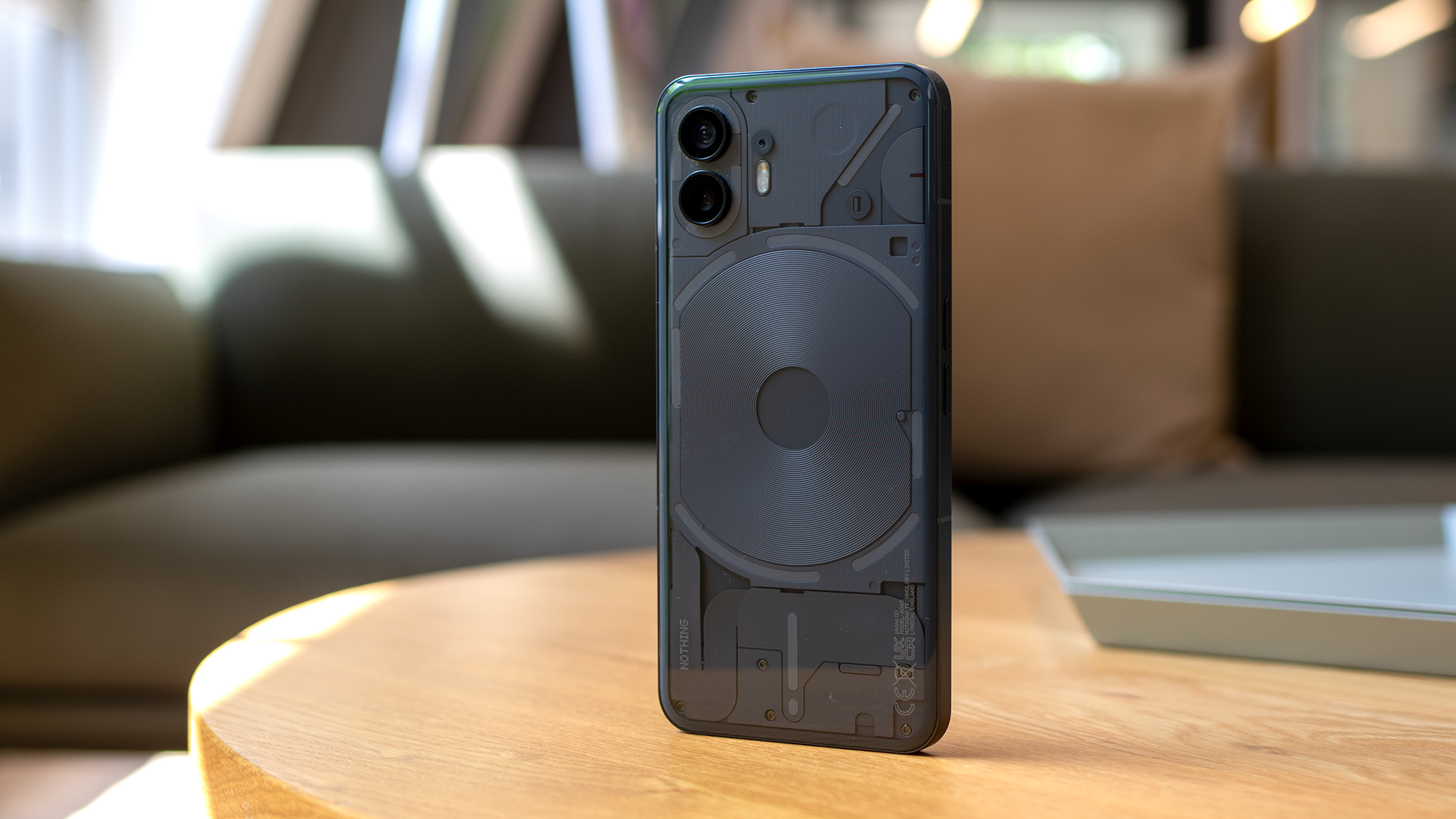 Pros
Unique design
Premium performance
Great Android skin
Solid battery life
Cons
Cameras aren't great
Only IP54 rating
Screen is dim and barely visible in direct sunlight
Can you make a phone that has a reasonable price, great performance, eye-catching design and a non-bloated, fast Android skin? The Nothing Phone (2) says you can.
The 2023 smartphone from Nothing stands out because it offers the most important bits of a flagship – great performance, good battery life and solid build quality – and puts its spin on it with the quirky design and the Glyph interface of LEDs on the back panel.
It has to be said that there are trade-offs, such as weak cameras and a dim screen. But as a whole package, it's still a great deal, especially if you're tired of boring black or grey slabs like most of the competition offers.
Read our full
Nothing Phone (2) review
10. Xiaomi 13T Pro
Pros
Great performance
120W charging
5 years of security updates
Cons
MIUI is as frustrating as ever
Average battery life
Rear design is nothing to write home about
On the hardware front, the Xiaomi 13 is extremely well-built, and even offers flagship-level performance for a fraction of the price of a "true" flagship. The main camera produces clear, crisp shots, even in darker conditions, and we can't ignore its 120W fast charging.
It's a little low on this list because its battery life is a bit disappointing, and many competitors offer much more in this area. There is also the MIUI issue. You can either love or hate Xiaomi's Android skin, but for sure it's one of the most bloated and heavy skins around.
If you want, you can also go for the even cheaper Xiaomi 13T.
Read our full
Xiaomi 13T Pro review
Buying guide for dual-SIM phones
1.
How do dual-SIM phones work? 
Something we've noticed when shopping for dual-SIM phones is that the manufacturer very rarely provides any information about the functionality other than it exists. It doesn't tell you how the dual-SIM functionality works in practice, nor whether both SIMs support 4G/5G, or even what size SIM cards they accept.
You can never assume; you'll need to contact the manufacturer or check spec tables, reviews, or forums to find out this information.
In all the dual-SIM phones we've tested, both SIMs are on standby at all times (known as dual-standby phones), but you can actively use only one SIM at a time. This means that either SIM can accept a phone call or text at any time, without you having to actively swap between them or reboot the phone.
However, if you get a call on one number while a call is active on the other, it won't start ringing in your ear or give you the option to put the first caller on hold – the call will simply not be successful.
Our dual-SIM explainer video can tell you more.
2.
What is the difference between Dual-Standby and Dual-Active?
Dual-active SIM phones use two modems and allow you to receive calls on both numbers at once.
If it's you who wants to make a call or send a text, Android has a standard SIM Management menu that lets you specify which SIM should be used for voice calls, video calls, messages and mobile data. You can either specify a particular SIM for each of these tasks, or leave the setting as 'Always Ask'.
The data connection is where there seems to be a lot of confusion when it comes to dual-SIM phones. Whereas both SIM slots on some dual-SIM phones are capable of supporting 4G or 5G connections, you can use data connectivity on only one SIM at a time. 
Unlike with calls and texts, typically speaking the data connection can't be on standby for both SIMs; you must specify which SIM you want to use rather than select one when prompted – though some phones will let you set them to switch to the other SIM when the first can't make a connection.
By default, when you are using the data connection on one SIM and a phone call comes in to the other, it will pause the data connection on the first.
3.
Can you use dual-SIM with a microSD card?
If you want to take advantage of both SIM card slots and expandable storage, your options will be a little limited.
While most phones with expandable microSD storage also offer dual-SIM, typically the SD card has to use that second SIM slot, forcing you to choose between storage and the SIM.
If this is a priority for you, make sure to check reviews and specs carefully for phones that support two SIMs and a microSD card simultaneously – there are some out there – or look out for a combo of microSD and eSIM support.
4.
Are there any dual-SIM iPhones?
Yes and no. iPhones only ship with two physical SIM trays in mainland China, Hong Kong, and Macau – so if you don't live there, then you can't use two physical SIM cards in an iPhone. That's why we haven't included any iPhones in our list above.
However, every iPhone that supports eSIM – those from the XS and XR onwards – allows you to use a single physical SIM card along with an eSIM, and those from the iPhone 13 onwards even allow you to set up dual-SIM with two eSIMs.
5.
Are there any dual-SIM Google Pixel phones?
It's a similar story for Google as for Apple. Phones from the 3a onwards allow you to use a single physical SIM along with a second eSIM, while the latest models – from the 7 onwards – include support for dual eSIM.
However, none of the Pixel phones all you to install two physical SIM cards simultaneously.
Related stories for further reading